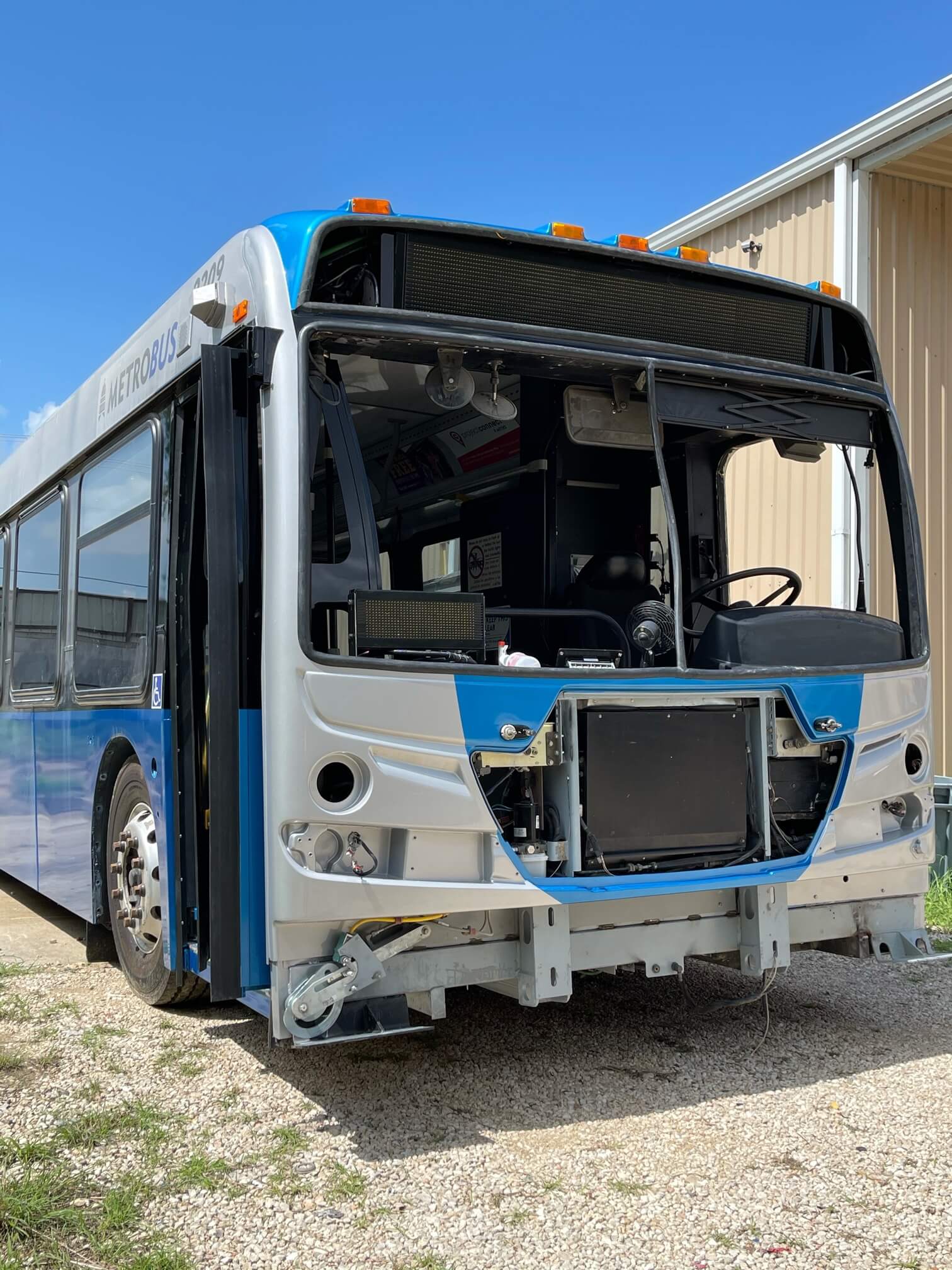 Commercial Auto Repair Shop in Salado, TX
Fleet vehicles are always on the road, which means they're always suffering the wear and tear of mileage. Cap-A-Bus Inc. knows that damage is unavoidable for a large vehicle fleet. When it happens, our complete auto repair for commercial vehicles in Salado, TX gets your vehicles back on the road and back to making you money.
We work with most insurance companies and will coordinate with your insurance adjuster on a plan of action that puts your needs and your budget first.
Fleet Repairs
Our skilled repair technicians have exceptional capabilities when it comes to bringing large commercial fleet vehicles back to life through our auto repair for commercial vehicles. If any vehicle in your fleet is down due to a collision or any other damage, we work quickly and efficiently to provide expert repairs you can rely on.
Our commercial auto repair shop has access to a huge range of repair parts and have welding and fabrication technologies to provide custom repair solutions. Our large vehicle repair team can bring the following vehicles back to life:
Beverage trailers
Box trucks
Garbage trucks
Refrigeration trailers
School buses & transit buses
Semi-trucks & trailers
Step vans
Fleet Refurbishment
Want to give the vehicles in your fleet some new life without the high cost of completely replacing each vehicle? Refurbishment is the answer. We're the premier commercial refurbishing company in Salado, Bartlett, Belton, Holland, and Jarrell, TX, breathing new life into trucks, refrigeration trailers, buses and more.
Our commercial auto repair shop follows a proven refurbishment program that several fleets have relied on to extend the life of their vehicles. Refurbished trucks offer new-truck reliability and comfort with less downtime, at an incredible savings compared to buying new.
Fleet Repair & Refurbishment Made Easy
Cap-A-Bus Inc. makes it easy to get your fleet vehicles back on the road and make sure they stay there with professional auto repair for commercial vehicles and refurbishment. Contact us today at 254-947-8226 to schedule your free estimate on auto body repair, custom part fabrication, and more.